Pub Theology Live!

Join Shannon Meacham, Ogun Holder & Bryan Berghoef (+ occasional guests) for weekly conversations on topics of life and faith, meaning and identity. We take current events and theological questions and explore while enjoying a favorite craft-brewed beer. We'd love to have your voice in the conversation!

Episode 125: Holy Envy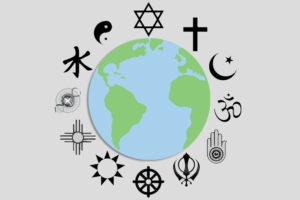 We talk Holy Envy- how we can not only learn from other faith traditions and people of no faith, but appreciate, admire, and even envy some of the beautiful traditions and practices they espouse.
You can tune in to the show on this page, or listen later to the podcast on iTunes, Stitcher, Google Play Music or Soundcloud.
If you want to contribute to the conversation, you can do that in one of the following ways:
1) Twitter: Follow @PubTheology and with #PTLive.
2) Facebook: Comment at Facebook.com/PubTheology.
3) You can call in to the show! Leave us a voicemail on our PTLive hotline and we may play it live on the show: 980-785-4830 or 980-PTLIVE-0.
4) Become a supporter of the show through Patreon! Patreon supporters at the Pint level or higher will receive PT Live swag and get a shout-out on the show! 
Listen to recent episodes: