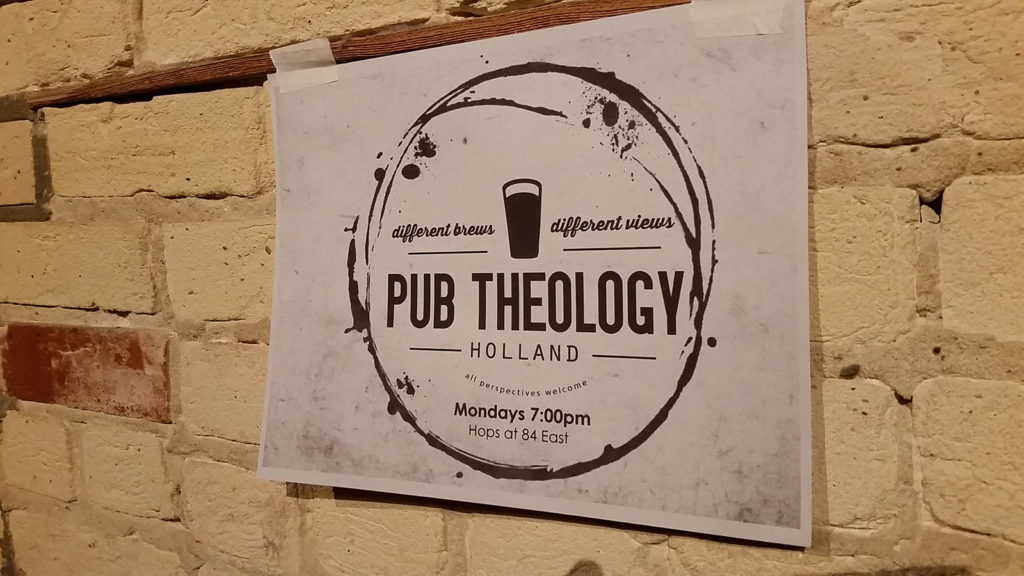 Interested in starting your own Pub Theology-style gathering? We've got what you need.
Pub Theology Starter Kit
The Starter Kit has assisted more than a hundred Pub Theology leaders around the country in getting their group started. The Starter Kit comes with logo files, a one year subscription to the weekly discussion topics newsletter, and comes with a free one year listing in the directory. Only $40! Buy Now!

Discussion Topics
Sign up for the new Pub Theology Weekly Discussion Topics eNewsletter. You'll receive timely and thoughtful topics on current events in religion, politics, culture and ethics ready to go for your group's discussion—right in your inbox each Monday. Includes free discussion handout template in Word. ($10/six months) Subscribe Now!
Pub Theology Logo
Need a logo? Get photoshop files for a logo that is ready made, or can be edited for your group. [You can edit the section that says beer, conversation and God to enter your group name or location]. Receive two logo files with purchase: one black on white, one white on black. See above for how one group uses the logo. ($20) Buy Now!

List My Group on the Map!
List your group on the Official Pub Theology Directory and get increased exposure! List your group for $15 for a year. You can add your exact location, meeting times, contact info and logo. For about a dollar a month, you'll get further exposure on this site, on pubtheologian.com, and on the official Pub Theology Twitter and Facebook pages. List My Group!
Books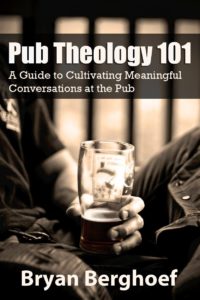 Pub Theology 101: A Guide to Cultivating Meaningful Conversations at the Pub
This ebook contains some thoughts on what is at the heart of Pub Theology, how to get started, tips on connecting with folks, ground rules, thoughts on facilitating, and tons of sample questions that pub theologian Bryan Berghoef has compiled over many years of leading pub conversations. All this for less than the price of a pint ($2.99) at Amazon.com. (Readable on any device through free Kindle app).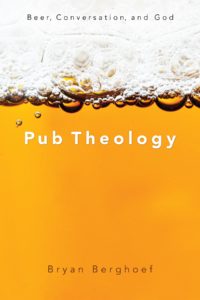 Pub Theology: Beer, Conversation and God 
Phyllis Tickle: "Bryan Berghoef has given us the most complete presentation to date of what pub theology is, why it exists, and what it contributes to the lives and faiths of an increasing number of people. With his conversationally written and accessible reportage, he has also created something close to a manual for those who want to initiate a pub theology circle or simply find and join one."